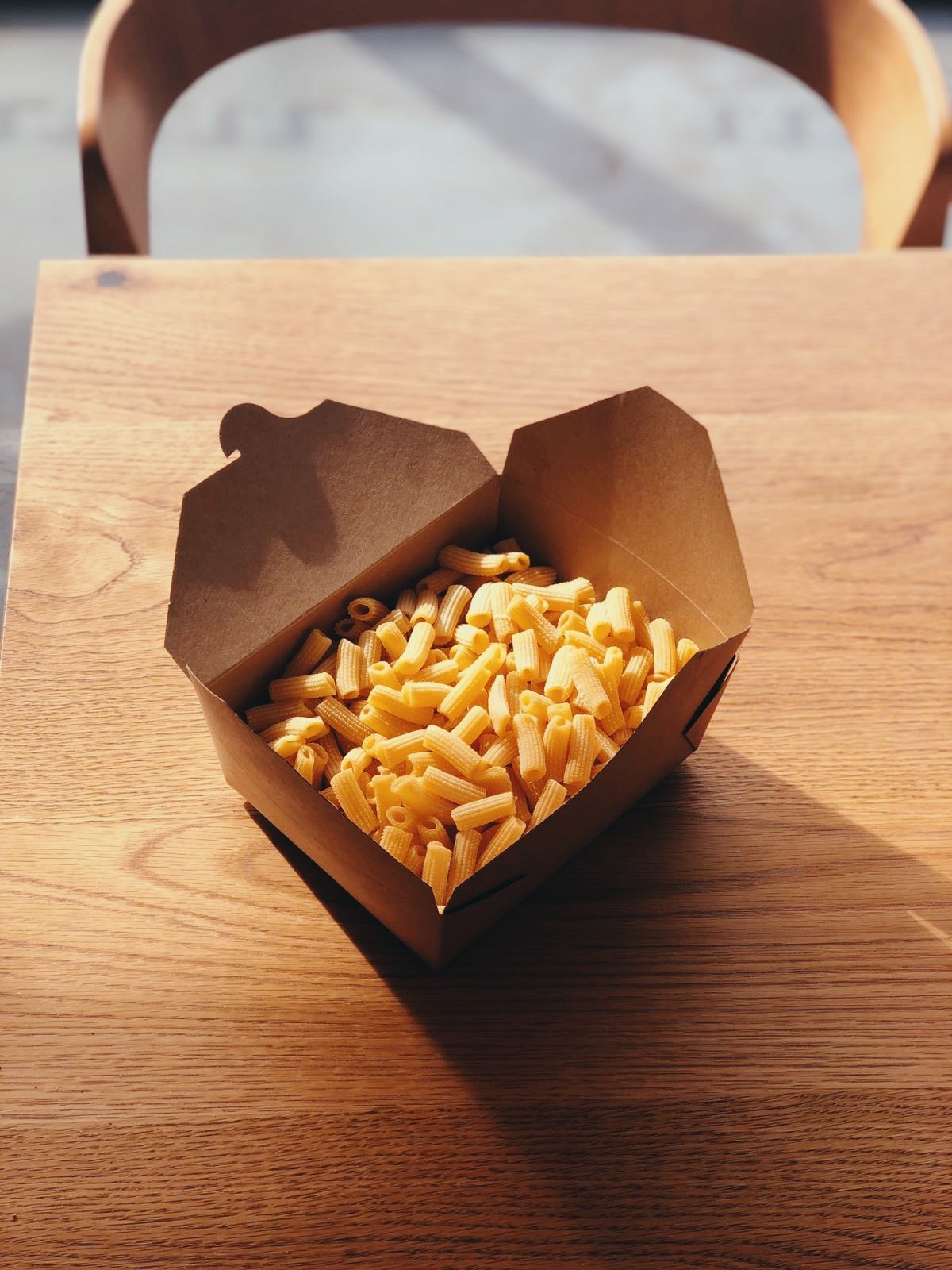 A box of your favourite pasta handmade here at SARTO. Each box contains two large, or three regular, portions of pasta.
Please choose between Rigatoni (tube-shaped), Campanelle (cone-shaped) and Fettuccine (ribbon-style).
ALLERGY INFORMATION
Rigatoni & Campanelle — gluten
Fettuccine — egg, gluten
Place your order by 3pm for same evening delivery.